Shower Doors Manufactured In Ireland
At Image Showers, we have a wide selection of shower doors and enclosures to choose from, all manufactured with the highest quality glass. Our skilled team of technicians use only the best materials to create our products, and they are tested rigorously to ensure they meet our high performance standards.
Our factory in Kilkenny, Ireland is where we produce all our shower doors and accessories. We take pride in our work, and it's why we have been awarded the prestigious ISO90001 quality assurance standard.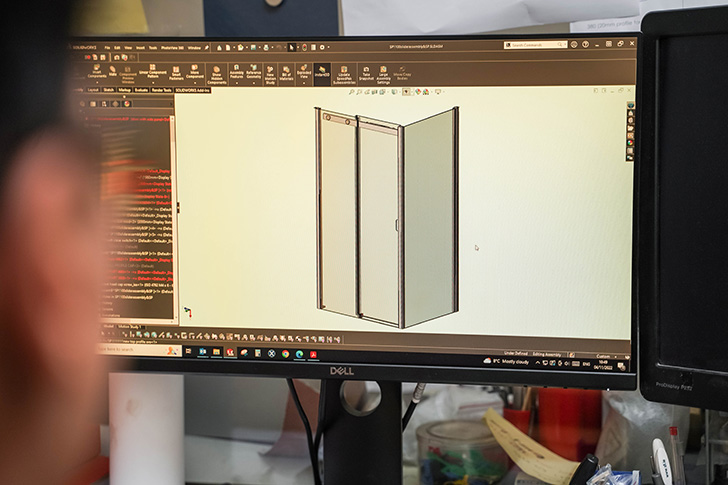 Our customers can rest assured that they are buying a product of superior quality when they purchase from Image Showers. To demonstrate this confidence, we also provide a lifetime warranty with CE certification on all our shower doors.
When you buy an Image Showers product, you can be sure that you are receiving the best quality shower door available. We are committed to providing an excellent customer service experience, and we hope that our customers will be satisfied with their purchase for years to come.
To find out more about Image Showers and our design capability contact us directly at info@imageshowers.com